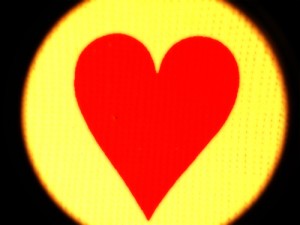 Yesterdays was Valentine's Day, and whilst we know that the traditional thing to do is go to a restaurant, sometimes we can't help but feel that if you own a motorhome you should make use of that instead! The best part of owning a motorhome is that it enables you to be spontaneous and also creative, so if you want to treat your loved one to a romantic motorhome trip this weekend here are some ideas:
Spend the Weekend Away
If you really want to surprise your loved one then why not take them on a trip to somewhere you have never been before? There are so many beautiful cities, seaside resorts and nature reserves in England that you truly are spoilt for choice. Or you could do something even more extravagant and head over to Europe for the weekend – Paris is the city of love after all! Just make sure that your motorhome insurance covers you for long-haul trips before you go, and make sure you do a bit of sneaky packing the night before!
Spend the Weekend… at Home?!
Some of you may love the idea of a spontaneous trip away but unfortunately it may not be practical or feasible, but that doesn't mean you can't use your motorhome! Why not arrange a night in together but stay in your motorhome instead of your house. To make things special why not add some fairy lights to the outside of your vehicle, plan to cook a meal and then sit out under the stars under some blankets with a nice warm hot chocolate (or even a glass of bubbly if you fancy splashing out). It may sound silly but it will be something completely original and definitely a night to remember.
Hire out Something Special
Even if you own a motorhome that doesn't mean that you can't hire something different for the weekend. There's so many companies across the UK that offer vintage motorhomes and campervans for hire, and true enthusiasts will love going on a journey in a new model. Furthermore, you can organise with your friends to hire a motorhome too and organise a double motorhome date together!
Valentine's Day can really be something special if you try and think of something original and fun, and using your motorhome is the perfect way to achieve this. We hope you all have a lovely weekend!