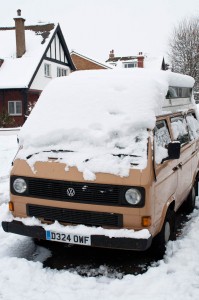 Last week the sunshine came out and there was a glimmer of hope that winter was finally coming to an end. However, we got excited a bit too soon as the cold weather has now returned along with snow in the north of the UK. We know that many motorhome owners will be disappointed that the weather still hasn't improved, but that doesn't mean that you can't enjoy yourselves in your motorhome! You just need to make sure you stay warm, and here's how:
Check your Heating Appliances
If you have chosen to stay in your house throughout the winter months then the first thing you need to do is check your heating appliances in your motorhome. Chances are they could have deteriorated in the winter months, so make sure you double check before you head off on your journey, otherwise you could find out too late. If you are concerned about your heating appliances the best thing to do is call your motorhome insurance provider and make a claim so it can be fixed by a professional quickly and easily.
Keep yourself Warm inside
When the weather is cold there is nothing better than treating yourself to some hot food and drinks to warm you from the inside out. Soup is one of the most popular choices for a cold day, and if you bring the tinned variety you don't have to worry that it will go off whilst you are away. Even though it's a great idea to keep some tinned soup in stock, why not be a bit creative and try making your own? Also, don't forget to bring lots of tea bags and hot chocolate to warm you up in the evenings!
Pack appropriate Clothing
Most people will know to bring a coat when the weather is cold, but many don't think about things such as appropriate footwear. If it starts snowing you will need boots or shoes that provide grip for when you are outside, however these are usually not suitable for driving in, so make sure you pack multiple pairs to help you throughout your journey. Similarly, if you want to wear gloves when you are driving then make sure they are made of a material that lets you grip the steering wheel; usually leather is a good choice.
Even though the weather isn't great it doesn't mean that you can't enjoy going out in your motorhome. Just make sure you plan ahead, pack sensibly and at all times stay warm!