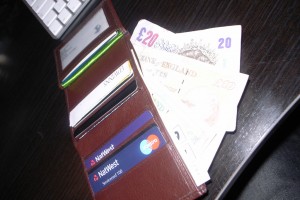 There has been a lot of talk in the news recently about how the upcoming welfare reforms teamed with the lack of affordable housing in the UK are leading to more and more families falling into rent arrears. Whilst this may be stressful for them, it can also cause a lot of problems for landlords, especially as you will have to carry on paying the mortgage on the property with a reduced amount of income. So what do you need to know about rent arrears?
The Government's Plans
Most landlords have already read up on the new welfare reforms, especially if they have tenants that receive housing benefits. Currently, tenants' housing benefits are paid directly to landlords, however after April they will receive them in one lump sum along with any other benefits they are entitled do. This has concerned many landlords, especially if they have tenants that are not very good at budgeting. The best thing to do in this case is maybe ask your tenants if they would like to set up a personal direct debit so that the money is paid straight to you the same day that they receive it.
Talking to your Tenants
If you know that your tenants are likely to be affected by the welfare reforms, it may be a good idea to arrange a meeting with them so you can discuss if they are worried about anything. By doing this before the reforms are launched you can try and make a plan that will benefit both you and your tenants. Furthermore, your tenants will really appreciate your help, which means they may make more effort to pay their rent on time.
Protecting Yourself
Unfortunately, no matter how much you plan you may end up finding that some tenants are beyond help and will eventually fall into rent arrears. In order to protect yourself against this you need to invest in landlord insurance which includes a rent guarantee policy that will pay out if you find yourself short on income. Your landlord insurance provider will also help you if finally choose to evict your tenants, as they can help cover the legal fees and give advice on what to do.
The welfare reforms may seem a long way away, but when you think that they will launch in just over six weeks then you'll realise that you don't have much time left to plan. Whilst it may take up a bit more of your time to talk to your tenants, it could help you protect your livelihood and make things easier in the future.