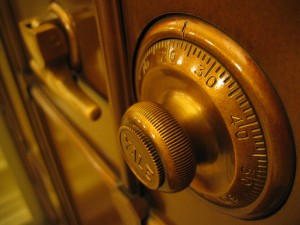 It has been reported recently that private landlords in Northern Ireland will soon have to use Deposit Protection Schemes that will look after their tenants' deposits, and also intervene if there are any disputes as to whether the tenant should receive the deposit back in full at the end of the tenancy. In England and Wales it is already mandatory for all private landlords to place deposits in a Deposit Protection scheme, but many are unsure of what is required of them or how much deposit to take, which we look at here:
How much to Expect
It is very rare for landlords to rent out a property without first taking a deposit, as this generally covers any damages the tenants may cause whilst living at the property. Most of the time landlords ask for between four to six week's rent money as a deposit, however some are arguing that it would be better to ask for a smaller amount. Due to the poor economy and lack of wage increases, many people looking to rent a property may find saving up six weeks' worth of rent will take an extremely long time, which means your property could be left empty. If you want to get someone in your house in a hurry you may want to reduce or even wave the deposit fee, and instead get your tenants to provide a guarantor.
How to Protect Deposits
There are currently three different Tenant Deposit providers in the UK, and only one that will be launched in Ireland on the 1st of April. For England and Wales they are: Deposit Protection Service, MyDeposits and Tenancy Deposit Scheme. All three of these schemes are government backed, and each requires landlords to submit their tenants' deposits within thirty days. They also require landlords to provide tenants information on whom and how their deposits are being protected, and if landlords fail to do any of these they could find themselves facing a fine of up to three times the original deposit amount. In order to prevent receiving a fine it is important to research the scheme you choose to invest in and what regulations they have.
Deposits are one of the biggest safety nets landlords have besides from their landlord insurance policies, so it is important to research protection schemes and also talk to your potential tenants as to what it will be used for. A good idea is to add all the information you can to your Shorthold Tenancy Agreements, so if there ever is a dispute you have evidence to support you.