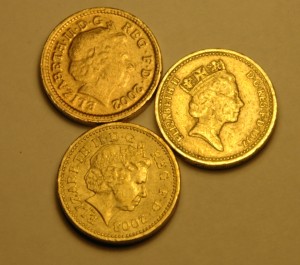 Many people are thinking of investing in a new motorhome before spring so that they are ready to go as soon as the weather becomes brighter. But what should you do if you are planning on selling your old one? You want to make sure that you get a good price, and also that everything is done safely and legally, so here are some helpful hints:
Finding the Right Buyer
You have probably had some fantastic journeys in your old motorhome, so you want to make sure you don't sell it to just anyone. More importantly, you want to make sure that the person you are selling to will pay you – be warned that sometimes you can get scammers! When you meet prospective buyers try to get an idea of who they are, maybe ask if they have been on any motorhome holidays recently to see if they are actually keen on buying the vehicle. And don't forget, if you get a gut feeling about someone you are usually right, so don't sell if you are not entirely sure they will pay!
Deposit Protection
Even if you are sure you have found the right person to buy your motorhome, it is still wise to ask them for a deposit before you take it off the market. The last thing you want is someone to drive away with your vehicle and never come back! A deposit generally protects you against this, but you need to also make sure you are covered by motorhome insurance just in case. Generally it's best to ask for around ten per cent of the selling price, but this can always be negotiated so it suits you both.
Taking Payment
Some people feel awkward talking about money, but unfortunately sometimes it just has to be done. You need to think about the best way of taking payment for the sale, as if it is an expensive motorhome sometimes paying in cash could make things awkward and time consuming. Some people like to pay by cheque, however if it bounces then you will have to arrange payment with your buyer all over again. Usually the best thing to do is take the deposit in cash and then arrange a bank transfer with the buyer, especially as sometimes the money can be in your account the same day.
Selling your motorhome can sometimes be time consuming, however it is important that you do it properly otherwise you could find yourself with no motorhome and no money! Even if your motorhome isn't in a fit state to sell, don't forget you can always contact local scrap dealers who may give you a small amount of cash for it.