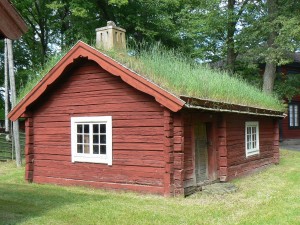 Landlords often have very little time on their hands, and whilst many want to improve the energy efficiency of their properties, they often lack the money or the time to do so. Therefore, it is good news that the government has recently launched their new Green Deal scheme which enables landlords to have improvements made on their properties for free. Here, we discuss how the scheme works and what you have to do if you want to take part.
How to take part in the Green Deal
It is now mandatory for all landlords to provide an Energy Performance Certificate (EPC) for all their private rented properties, and more and more tenants are now asking to see the EPC for a property before they move in. By improving the energy efficiency of your property you will probably see an increase in interest from potential tenants, as a house with a good Energy Performance Rating will save them money in energy bills.
If you want to take part in the Green Deal scheme then all you have to do is go onto the government's website and complete a Green Deal assessment which will decide if you are eligible for the scheme.
After this, you need to find a Green Deal provider who will come to your properties and decide what work needs to be done. This could include adding insulation to the property, replacing old heating appliances, or even just draught proofing. Finally, the Green Deal provider will then arrange for a Green Deal installer to come and upgrade your property.
How is it Paid For?
The best part of the Green Deal for landlords is that it is completely free. The Green Deal provider will arrange with you a contract stating how much it will cost to improve your property, and then the payments will be made by your tenants through their energy bills. Whilst this may automatically seem like this is unfair to tenants, it is actually a win-win situation as the improvements to the property will actually decrease the cost of their energy bills, meaning they will pay less and get more.
The Green Deal is sure to help many landlords improve the energy efficiency of their properties, especially those that have a poor F or G rated houses. Just remember to protect your property with landlord insurance before any work is started in case there are any accidental damages.