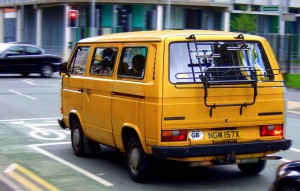 Most people invest in motorhomes because they are just exactly that – a home on wheels! One of the best parts of going on a motorhome holiday is the fact that you can take what you want and always feel like you are at home. Accessorising your motorhome can go a long way in making it feel more homely, but it can also be beneficial as well. Saving space and keeping safe are main concerns for many motorhome owners, so here are our favourite accessories you can treat yourself to!
Looking good on the Outside
After spending all that time and effort making sure you have picked the right motorhome, insured it with motorhome insurance, and planned your holiday, why not treat your motorhome to some exterior accessories that really make it unique? There are a range of weird and wonderful exterior accessories for your motorhome, such as mud flaps, wheel covers and even remote control satellite systems!
For those that want to take a more practical approach, you can invest in storage boxes that sit on top or sides of your motorhome, meaning that you will have more storage space for your journeys. You could also invest in exterior or interior blinds that will help you control the heat inside your motorhome, meaning you can stay comfortable whatever the weather!
Feeling good on the Inside
Everyone is different, and so is their idea of luxury. For some, investing in gadgets and electronics for their motorhome is all part of the fun, and with the range of technology available these days we can see why. Many motorhome owners will have invested in the basics – sat navs, televisions, and radios – however real technology enthusiasts will be more interested in full multimedia packages, wireless camera systems, and even wi-fi!
For those that want to spend their time being more traditional, there is a vast range of accessories you can take with you that will help you enjoy the great outdoors. It's always an idea to invest in a good quality awning so you have extra space to relax outside, and don't forget to bring your portable BBQs and armchairs for some relaxation time!
There is an abundance of products out there for you to accessorise your motorhome with, and as everyone's personality and needs are so different we are sure that not two motorhomes are the same! Why not try and think of some personal touches to add to your motorhome? We sure it will make your holidays even more enjoyable in the future.