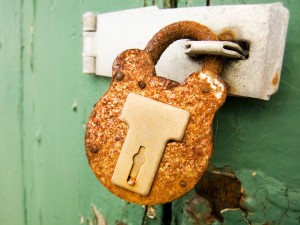 Landlords generally have a large portion of their money invested in their properties, which means if something happens to them it could leave you in a difficult position. Even though landlord insurance can protect you against damage to your properties, sometimes the best defence is a good offence, such as making sure your properties are safe and secure. Here we discuss some of the most important safety tips for your properties.
Keep them Locked up
It may sound obvious to install properly working locks on your properties, but don't forget that most burglars are opportunists. If the locks on your houses are old it may be time to invest in some new ones, especially if your property isn't double glazed as thieves may be able to force their way into inside. Also, make sure you discuss with you tenants how to keep their home safe, and remind them that unless they have contents cover then it is not your job to replace their possessions if they are burgled!
Install Alarms
Depending on what type of property you are letting, you may want to invest in an alarm system. It's probably not worth installing them in residential properties unless they are in an area where there is a high level of crime, and you can trust that the tenants will remember the code! However, commercial properties will probably expect alarms to be fitted to make sure they are protected when they are unoccupied. Just remember, if you do install alarms you need to make sure you have a clause in you tenancy agreement as to who pays for call outs!
Talk to the Neighbourhood
Sometimes you can invest in a property only to find out too late that you are in an area with a high crime rate. The best way to protect yourself against this is to check out the area before you buy, and maybe even talk to the local police and council. If it is too late and you have already invested, it may be wise to try to attend a neighbourhood watch meeting in order to find out how they are planning on tackling the problems.
Keeping your properties safe should be your number one priority, especially as it will not only benefit you but also your tenants.