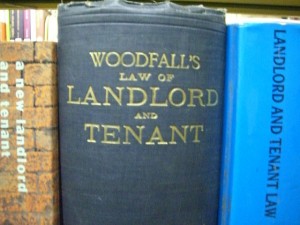 Many people across the UK are becoming what are known as 'Accidental Landlords' – people that somehow come into properties and then decide to rent them out yet have had no previous experience in the lettings industry. Here we discuss what to do if you find yourself becoming an accidental landlord, as if you play your cards right you could even find yourself with some extra money!
Make sure you can pay the Mortgage
Whilst renting out properties can ultimately increase your income, this often takes time and you need to make sure you have the resources to keep up with the mortgage repayments whilst you are looking for tenants. It is therefore important to invest in unoccupied property insurance that can help cover the cost of the mortgage whilst you are waiting for it to become let out. Remember, you may be ready to enter the landlord industry, but that doesn't mean you will be successful straight away!
Get the Property up to Scratch
In order to successfully rent out your property you need to make sure that it is up to a certain standard. Make sure that the furnishings are clean and that there are no loose floorboards or dodgy electrics in the house. Also, you need to make sure that your house is safe for your future tenants, so make sure that you have a gas safety certificate, have fitted smoke alarms, and have applied for adequate landlord insurance to cover any damages that may happen to the property whilst it is rented out.
Keep an eye on the News
If you have never been a landlord before then it's highly unlikely that you have an in-depth understanding of the private rental sector, so make sure you brush up on your knowledge by reading news articles concerning landlords and the industry. There are many changes coming up concerning legislations for landlords, such as Labour leader Ed Miliband calling for all landlords to have to sign a register and make sure their properties are up to a certain standard. Don't get caught out by any upcoming changes, it may prove to be costly!
Becoming an accidental landlord is not easy at times, but if you put in the work you could find that you have a flare for it! Remember, there are many places you can go for advice on letting out properties, and if you really think you won't be able to handle it you can always pay a letting agent to deal with the property on your behalf.