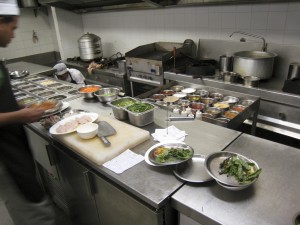 The restaurant market has always been quite a tricky one. If you are successful then you can make a huge amount of profit, however if you aren't it could lead to you losing a large amount of money. So how can you make sure that you are going to be safe whilst embarking on your culinary dreams? Here we look at some of the most important things to consider before you think about opening a restaurant:
Time is Money
Running a restaurant is extremely hard work and time consuming, so should only be embarked upon if you truly have a passion for the business. And it's not just knowledge about food that you need – you also need to brush up on your accounting skills, social skills, and even marketing skills. If you aren't ready to sacrifice evenings, weekends and even holidays then you should think again before investing. Only the best restaurants have owners that are constantly working on their businesses.
Check the Market
You may be the best chef when it comes to a certain type of cuisine, however there is no point in opening your restaurant in an area which is already saturated with the same type of food. Make sure that there is demand for your type of food in the location you decide to open your restaurant in, and also make sure that it is easily accessible! No one wants to travel for miles to eat, no matter how good the food is!
Protect you Livelihood
There is no way that one person can run an entire restaurant, so make sure that those you hire have the same amount of passion for the industry as you do. Make sure you support your staff, pay them on time, and always discuss with them your plans for the business so they can help you achieve your ideas. Also, make sure that your building complies with health and safety laws and protected by restaurant insurance – even successful businesses are affected by disasters such as fires!
Running a restaurant can be stressful at times, but for those with a true passion for food then it can also be the most rewarding job that there is. If you are planning on opening a restaurant in 2013 make sure you plan everything carefully – but don't forget to have fun!