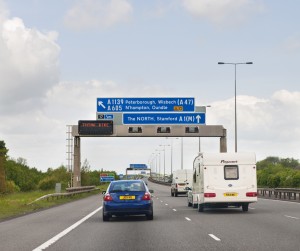 Christmas is over, and hopefully winter soon shall be too! That means that this is the perfect time to start thinking about your next trip with your caravan or motorhome, especially as spring will be here in a few months along with the perfect weather for long days on the road. There are many motorhome and caravan shows coming up in the New Year, and if you book early you can save money and get the perfect pitch, so here is a roundup of some events coming up soon.
The Great Yorkshire Motorhome and Caravan Show
This show is really one for those desperate to book a trip as soon as possible as it runs from March 22nd to the 24th, meaning you don't have to wait long! At the show there will be national and local motorhome and caravan dealers, meaning you can peruse the latest models and maybe even plan your next purchase. The show also includes exhibitors that can provide information on camping and caravan accessories, holiday ideas, and motorhome insurance. There is also entertainment every evening and local attractions nearby, meaning that there is something for everyone.
The Midsummer Motorhome and Caravan Event, Exeter
For those who have a soft spot for nature and want to get back to their roots the Midsummer Motorhome and Caravan Event in Exeter is perfect. Just fewer than two hundred exhibitors shall flock to the site between Friday the 14th and Sunday the 16th of June, showing new and used motorhomes, gifts and accessories. Entertainment includes tribute bands every night of UB-40, Abba, Michael Jackson and the Spice Girls! There are also day visitor passes for those that want to join in the fun but can't stay overnight.
The Motorhome and Caravan Show, Birmingham
This is the largest caravan and motorhome show in the whole of the UK, and it perfect for those that need a little more time to plan their trip as it doesn't start until the 15th October 2013. Last year's show boasted the fact that it was the only place in the UK to see all the new motorhome and caravan models for 2013, so for enthusiasts this show is a must!
We hope you have fun planning your upcoming trips for this spring and summer, and remember if you book early you can often save money on tickets and pitches!