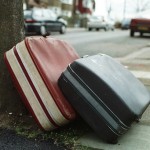 After a weeklong of celebrations nearly drawing to a close it is time to think about what 2013 will hold in terms of the housing market. Unfortunately things are not looking good and currently homelessness is one of the major concerns for the coming year.
Housing Benefits
Over recent weeks there have been many discussions about the housing benefits and there are changes that are being debated. In 2013 it is possible for a new scheme to be launched. This will in turn affect those landlords that are letting the DSS tenants. Hopefully the new scheme will make landlords feel more comfortable to DSS tenants.
Eviction
At the end of the day evicting a tenant is a business decision rather than a personal one although it can be hard to know that as a result your tenant could become homeless. As a landlord you are not acting as a charity but you do need to make sure that if you are evicting your tenant you have given them enough time to find somewhere else to live.
Insurance
This time of year always means that there is an increase in the chances of theft. Making sure you have valid and adequate landlord insurance means you won't be left out of pocket if something was to happen. Next year the housing crisis will have to be high priority for the Government and landlords alike so a stable and fair housing market where there is still room for profit can be achieved.