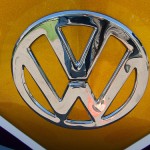 Choosing a gift for a motorhome and campervan owner isn't that tricky, provided you put yourself in their shoes.
With limited space in even the biggest of motorhomes, practical gifts are often the most valued, but with RV owners also sharing an unbridled passion for the outdoors and love of shiny new gadgets, you really can't go wrong with anything that enhances or celebrates their lifestyle.
Listed below are a few gift ideas to help you on your way:
Tyre Pressure Monitor
With low pressure causing wear and increasing fuel consumption and high pressure potentially affecting general road handling and brake distance, monitoring tyre pressure is a crucial part of motorhome maintenance.
Having a gadget to carefully measure the pressure and temperature of your tyres makes for an ideal gift, not just for all round safety but potentially saving on expensive campervan insurance claims in future.
Portable GPS System
For those who don't have the benefit of having a GPS system built into their motorhome, a portable navigation system would without doubt be a gift that's appreciated. With devices suiting a range of budgets, a GPS will give motorhome owners the freedom from maps and ease the worry of getting lost in unfamiliar areas.
Digital Camera
Whether you go for a compact or more advanced Digital SLR, for people on the move a digital camera is always a quality choice of gift, allowing you to instantly capture all those special moments and providing the opportunity to share all those moments with friends and family.
eBook Reader
Hardback and paperbook books take up a lot of unnecessary space in a campervan or motorhome so an eBook Reader, such as the popular Amazon Kindle, offers the perfect solution, storing up to 1,500 books on the device.
LEGO Volkswagen T1 Camper Van
Presents don't always have to be practical and who doesn't enjoy building Lego? Fun for all ages, this particular set is a motorhome enthusiast's dream, featuring a classic 1962 Volkswagen Camper Van with iconic safari windshield and pop-up roof.
We hope you find some inspiration here for gift-buying this festive season.