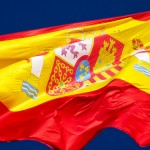 With the weather getting worse, we are probably all thinking about our holiday next year and hoping for warmer weather. Well why not consider heading to Spain?
It has never been easier to travel to Spain in a motorhome, whether you own one or not. You can fly and rent one there or drive across and hop on the ferry. Either way it will be a fantastic time. Spain is a great place to go especially if you are trying to stick to a budget.
One of the joys of travelling in a motorhome is that you don't have to plan where you are going, although if you are going abroad planning may be a good thing. Researching your route may give you a better insight to what is around, if you are going for a couple of weeks, there are a lot of things you can do if you plan it carefully.
Spain is still relatively inexpensive to travel around. By going to local supermarkets to get your supplies, you will find great bargains and won't stretch those purse strings. You can even treat yourself to a few meals out when you are on the road. Saving a little extra money will make paying for motorhome insurance a little easier.
By being free to travel where you please, you can head out of those tourist towns and get a real feel for Spain and experience it as Spaniards would.
Do consider the cost of fuel though. This will probably be your biggest expense and unfortunately cannot be avoided. Prices are on the increase everywhere we go and particularly in Southern Spain. Just be aware and factor this into your plans and you are sure to still have a great time.