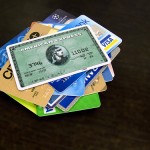 Sometimes it seems like there is no reason for prices to go up each year. It is natural that products that businesses need to buy increase and therefore to make a profit the businesses need to increase the price of their end product in order to make a profit. This also works the same for landlords. Each year landlords will increase their rental price in order to cover costs that could be increasing such and landlord insurance. However, there has been some discussion about whether increasing rental prices are the right thing for landlords to do.
Usually when rental prices go up, tenants will be the first and last to complain. This is because it makes it more expensive for them to live while their salaries often haven't increased at the same rate. However, recently housing associations and the government have been complaining about the increases too. This is because they fear that the rental prices may be putting potential renters off the market. It also means those who are already in it are struggling to climb onto the property ladder because so much of their income is spent on rent.
Although this is the case, landlords are often pressured from both sides. Landlords need to make a profit as this is where they generate their wages from. In order to do so they need to increase they rental income in line with the increase in prices of items such as materials for repairs and new furniture.
If you are a landlord do consider carefully if you are going to increase your rate in the New Year because it might not be appropriate for the area your property is situated in. Consider your current tenants. If there are already in arrears then an increase in rent is unlikely to provoke a positive response. If you do want to raise the rent, make sure you time it properly, avoid doing it around Christmas and if your tenant has just been made redundant, hold off for a while.