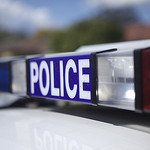 Many people have been asked to keep their eyes open when around motorhomes after an incident involving engine parts being stolen from 11 different vehicles in Helston.
They were stolen from Halls Motor Homes at St John's over the weekend of September 29 to October 1.
Owner Darren Hall, referring to the open nature of the site on the well-lit main Helston to Penzance road, said: "I don't know how they had the nerve."
Police are asking people the keep their eyes peeled for similar thefts as there had been a number of other in and around the area.
He estimated the cost to the business at between £1,000 and £1,500, hopefully their motorhome insurance policy has that covered!
There was no damage to the vehicles, only the removal of the catalytic converters, part of their exhaust systems. Mr Hall, who has run the business for 20 years, added: "Some of those they took probably weren't of much value."
PC Anne Butcher said the offence "would clearly take planning and time to complete".