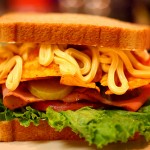 The sustainability chief at Unilever has said at a conference that food is too cheap which is why there is so much wastage.
Jan Kees Vis is the sustainability chief and he said over half the food that is purchased within London is never eaten and thrown out. He says the reason for this is that consumers and catering businesses do not put enough value on food that they are buying. This means businesses such as restaurants could be saving money by having better stock control and spending the money elsewhere, such as restaurant insurance policies.
"Places that offer food for lunch – chilled, day-fresh – have made incredible growth, but the result is a lot of food wasted.
"A big actor in why we waste so much food is that food has become too cheap. If it weren't, we wouldn't waste so much of it."
The food waste group WRAP say that 7.2 million tonnes of waste from houses is thrown out in Briton every year. This equate to £680 of food per family. According to their research 4.4 million tonnes is edible.
Unilever conducted their own research and they found out that the reason for so much waste include food's use by date occurs too quickly, food that is leftover is never eaten and too much is prepared for a meal to start with.
WRAP's head of food and drink, Andy Dawe has said, "Food waste is a serious issue, increasingly so. Although the percentage of consumer income spent on food has fallen for decades, more recently there has been significant food inflation.
"UK households currently throw away 4.4 million tonnes of food which could have been eaten, costing around £680 a year for the average family with children.
"This is money that could be saved if we made the most of the food we buy."