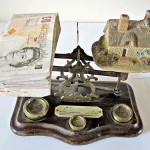 There are many ways of running your business as a landlord. Some like to have predetermined plan of when they are going to sell their property and others like to see how the market is functioning and base their decisions on this. No matter your strategy, there are always some interesting options you may not be expecting, especially when a tenant offers you a buyout.
One of the best ways of judging if your tenant is serious is by the size of their offer. If it looks reasonable enough then they are probably serious. However, just in case the best solution would be to get your property valued so you know how much you should be looking to receive. Another important aspect is agreeing the "moving in" date. Technically they will already be there but until the property is officially theirs, they have to still pay you rent.
After you have had your valuation, if you aren't completely happy with the prices they give you then you could consider is to offer a partial buyout. This will not only mean that you can still receive an income from the property it may mean that your tenants will be able to access a mortgage easier. If you do opt for this path then the best thing to do would be to get in touch with a professional accountant as some of these deals can be complicated.
Even though no-one is actually moving house a final transfer agreement needs to be made and an estate agent may be required. Also you need to make your landlord insurance and those who provides the utilities aware of your agreement so you are no longer charged for the bills.