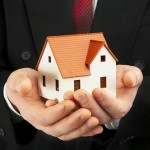 Becoming a landlord can sometimes be very difficult, so much so, that a whole new market has formed within the industry; letting agents.
They help landlords manage their properties and help ease the strain that sometimes comes along with being a landlord. However, landlords recently they have been criticised for not paying enough attention to their agents and how they are conducting their business. Often the sensible option if you are using an agent is to pass these fees onto the tenant in the form as increased rent. However if your agent is the one setting the rent do you actually know what your tenant is being charged?
The majority of agents will charge the tenants directly which is often anything up to £300 per person in each property. Also if your tenant is only staying for the short term then the agent may charge an extra 10 per cent, which, in the current economic climate is most likely going to be a deal breaker. IT is always a good idea to check what your letting agent is charging as they could be costing you money. You can always ask for a reduction in the fee or the alternative is to find a new letting agent.
If you hand over the responsibility of moving your tenants out of your property to your letting agent, make sure you know if there is an exit fee. If there is, pass this information on to your tenants. Another element to check is who your agent is getting to clean the apartment after your tenant has moved out. Often they will use commercial companies which can be more expensive that independent workers.
Most of the time tenants are happy to pay for fees they know are in the pipeline but the unexpected payments are the ones that usually cause disputes. Make sure your tenants are fully aware because your landlord insurance could become invalid if they are unaware of extra expenses.
Overall, make sure you know how your letting agents are conducting their business and that your tenants are fully informed at all times.