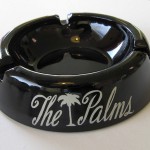 When you go into a restaurant that has some quirky cutlery or glasses, there will be many that are tempted to take the item home as a memento because you think the restaurant won't notice it. Well to you it is one napkin; to Jamie Oliver it is 30,000 napkins a month. This is a huge amount and today he is complaining that it isn't just napkins that are going missing, even the toilet flushers! So much so he has had to have them welded on to stop thieves.
Jamie said he had the Thomas Crapper toilets installed because he thought they looked "wicked" but I am pretty sure they lose their appeal after the handles are missing.
Jamie thinks that the reason for all these items going missing is due to recession but who really needs to steal a toilet flush? We all know the real reason for the items going walkies because since restaurants have been open, things have always gone missing.
Let's hope Jamie has a good restaurant insurance policy to help pay for all these missing napkins.
Before napkins and toilet handles it was ashtrays. In the 90's Terence Conran said his restaurant lost 1,000 ash trays each month. One person, who wanted to remain anonymous said, "I've got ashtrays from Mezzo, Bluebird and Pont de la Tour. I've also got a couple of side plates and a cruet set from Zilli Fish that are shaped like shark fins, and a side dish from the Atlantic in a crockery drawer. I think it must have been the big suits in the 80's that made it easier to hide stuff."
When I was working in a restaurant, we often had glasses go missing but by far the strangest thing a customer ever tried to take were the seat cushions. They didn't even try and hide it, just walked out (or tried to walk out) with one in each hand!