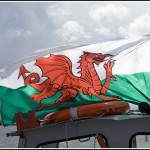 A restaurant that is co-owned by Welsh rugby players Stephan Jones and Dwayne Peel has won the AA Award for best restaurant in Wales.
The Sosban, the restaurant that won the award is situated in Llanelli and is a great achievement as it has only been open for a year.
The restaurant seats 100 people at one time and the huge amount of business definitely makes it easier to pay for the restaurant insurance bill!
The owners said, "It is fantastic to be given such a prestigious award in our first year of business, it is a tribute to all the directors and the team at Sosban."
They have a policy to use local food and drink and showcase it to the best of their ability. This is led by the head chef at the restaurant Sian Rees. She is one of the best female chefs in the UK and has worked for restaurants such as Claridges and L'Escargot. She decided to return to her home in West Wales and runs Sosban with her partner Ian Wood who is the general manager.
Dwayne Peel added, "It was an honour to be in the company of such a high profile restaurateurs and a wonderful feeling when Sosban was announced as the best restaurant in Wales."
Stephan Jones also commented on the award being an honour saying, "This award crowns a memorable year for us. We are all immensely proud that we offer top quality food from local suppliers in wonderful surroundings and which makes Sosban a unique dining experience."
The restaurant has already won AA rosettes earlier on in the year.