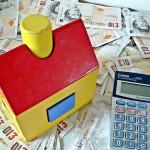 The length of tenancies in the UK is changing. The majority of the time landlords offer shorter tenancies that are on a rolling contract. This means that is down to the tenants how long they wish to stay in the property. However, statistics show that 86 per cent of tenancies now last over two years and 32 per cent are lasting four years or more. This is according to the National Landlords Association.
This is not surprising considering that people are struggling to put together enough money for a deposit meaning they have to stay in rental properties a lot longer. Many tenants are viewing renting as a long term solution rather than a means to moving out and saving for a home of their own.
The longer the tenancy the better for landlords as this means a stable income. It also means that the landlord has a chance to build up a good relationship with a tenant which will provide reassurance knowing that the property is hopefully being properly looked after. This means less claims on a landlord insurance policy as you can trust your current tenants more, the longer they have been there, in theory.
You do have to be careful of bad habits though with long term tenancies. They may also be more inclined to redecorate your property. This isn't always a bad thing but just keep on eye on it in case they decide to knock a few walls down!