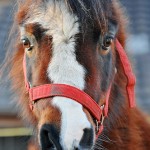 The year one of the most famous races, the John Smith Grand National has had some changes made to it. The start line has been moved forward by 90 yards. This was the most important changes that were made by the Aintree and the British Horseracing Authority.
There were a few other changes that were made for this race including the start line being further away from the grandstand. As the start line has been moved it now means that the race is four miles and three and a half furlongs instead of four and a half miles.
Another change is that the "no go" area has been increased from 15 feet to 30 feet from the starting tape. The starter's rostrum has also been moved in a bid to stop horses going through the starting tape early. It has been moved in between the tape and the "no go" zone.
They are also looking at ways that can reduce the amount of riderless horses continuing to run before they are caught.
The director of race day operations and a regulator for the BHA, Jamie Stier, has said, "Following this year's race, our priorities were to establish the facts surrounding the incidents that occurred during the running of the race and, secondly, to review the events which led to what was an unsatisfactory start to the race.
"We have also worked closely with Aintree and consulted widely with jockeys, trainers and welfare organisations."
This shows how much there is to think about when actually organising the races, let alone the planning in getting the horses to the race. Everything from a trainer to horsebox insurance needs to be considered.