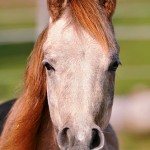 Since the Olympics we have all heard about the increase in interest in range of sports but it turns out one of the sports that has benefited most from the games is Dressage.
Horse ballet is becoming extremely popular amongst the younger generation and especially in Yorkshire. It turns out the coverage in the Games has inspired the public.
The governing body for the sport is keen to get more young people into the sport although they insist it is not all top hats and tiaras but a lot of hard but and great fun. The Games provided the public with a role model in Charlotte Dujadin who won.
There are costs that come with riding a horse everything from riding boots to horsebox insurance. However, the preconception of the sport before was that the individual needs to have lots of money behind them but Charlotte has proved otherwise, which is a great comfort to the public, especially in the current economy.
A riding school in North Yorkshire is planning on encouraging more riders into the sport. Snainton Riding Centre is near Scarborough and they have already had to change to fit in with the times over the last 45 years so more change and growth is not hard for them.
Charlotte Wilson is a partner at the centre and she has said, "We could not believe the large number of young riders attending out unaffiliated competitions this year and we have been impressed by the standard of riding and commitment that they have shown to be putting in to their performances, particularly as many of them have shown to be putting in to their performances, particularly as many of them are new to dressage or only have weekly lessons on one of our riding school ponies, so time to practise is often limited."
For eight years now the school have been running affiliated and unaffiliated British Dressages competitions but this year was the first year they ran a Junior Championship due to the interest from younger generations.