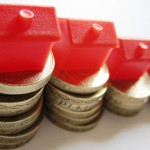 During the economic climate one of the safest investments has been in property and many people have turned to this as a solution for generating extra income and protecting their money. A mistake that many make is going straight to a letting agent. Many choose an agent to prevent void periods right from the start. However, keeping costs down is essential for most at the moment, and even more so if you are trying to generate some more income. Independent letting can be great, so here are a few reasons why:
There are no extra costs when letting independently. As a landlord you don't want to incur too many extra costs as you may have to pass the cost onto tenants driving up rental prices. Right now, high rental prices aren't going to draw in tenants as most are struggling as it is.
Letting agents are great if you don' have much time to manage the property yourself. If you do though, what's stopping you from being a hands on landlord? By doing it on your own, you can choose your own fees, furnishings and landlord insurance policy without worrying about someone else's opinion. To do it on your own, you do have to be confident in your decisions and does require some time put in.
By having a third party involved in your tenancy then it is often easier for tenants to try and get cheaper rates or build a case against you. However, if the tenant is dealing directly with you, the landlord, then agreements are often a lot fairer for both parties. This makes your service a lot more personal and honest.
When it comes to deciding whether to have a letting agent or not there is no right or wrong answer. You have to decide what is best for your situation but don't rule out doing it alone just because it is your first go and letting out a property. There can be great benefits if you are confident about your decisions and you have some time to spare.