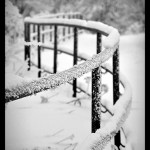 When September falls every year, we usually see this as a sign that summer is over and we have to start getting ready for winter. However, the weather at the moment seems to be playing catch up from the miserable summer we experienced this year. So when Mother Nature gets back in sink and the winter finally hits, we thought we would give you a few tips now to help you prepare your motorhome for the summer.
Obviously we would all love to be travelling around in our motorhomes all year long but unfortunately this isn't the case in the UK. This means that the majority of motorhomes will go un-used till next spring. This means turning the engine over regularly is essential. If not then the engine will struggle in six months' time. Turning over the engine means that the parts stay lubricated and hopefully preventing a build-up of problems within the engine over the winter months.
Although we aren't all lucky enough to have a garage big enough to house a motorhome there are places where they can be stored over the winter. If you can find one that has garages available this is a good idea to protect the vehicle from the frost.
There have been some stories around of people that have left the windows and doors to their motorhome open while it is in storage. We assume they have done this o stop the damp musky smell however this does leave the vehicle vulnerable to mice. Once the mice are inside they will cause a lot of damage and this is unlikely to be covered by a motorhome insurance policy.
They key to avoiding a claim is to look after your motorhome even when you aren't using it. Turn over the engine; protect it from frost and freeze-thaw and from unwanted visitors.