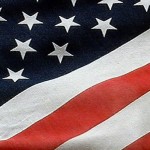 Some of the most obvious choices for taking a campervan holiday are countries within Europe. This is because by and large they are easy to access. However, just because you already own a campervan doesn't mean you can't travel a little further abroad and rent one. America is a great place for a campervan holiday as there is a huge amount to see and has some stunning scenery.
If however you don't already own a motorhome and are planning on buying one, renting one first is a good idea, just to check you are going to enjoy it as much as you think you are. These holidays aren't meant for everyone. The vehicles are very confined and bring able to do lots of things in one go because everything is close is handy. However spending the length of your holiday in a confined space with you family does mean arguments are inevitable. Bikes are a great addition to the campervan especially if you are going on holiday with children. This gives everyone a little more space and will hopefully defuse any arguments.
Whether it is your first campervan holiday or not, there is nothing better than the feeling of getting in the vehicle and driving just about anywhere you please. When travelling in America, an essential trip to do is The Grand Circle. This covers areas in five states and includes some of the greatest national parks. This means vast spaces, stunning scenery and a great place for the kids to get on the bike! The five states that are included are Arizona, New Mexico, Colorado, Utah and Nevada.
Although when travelling with children it obviously hard to go on holiday outside of the school holidays, however, the best time to go to America is in April. This is to avoid intense heat that comes with American summer time. Also when planning your holiday, make sure you have checked whether campervan insurance is included in the hire.
When driving in America you do need to have a full British driving license and you will need to book the hire on a major credit card.