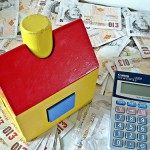 With the University term starting at the end of September many will be starting to move into their new homes. It has been reported that student are now opting for private lets instead of halls during their first year, however, the first years that are starting in September are the first to be paying the increased tuition fees. Many landlords are already reporting rent arrears from students even before any tuition fees have been paid.
Most students take out a student loan that is funded by the government to those who are in full time education. One thing to remember as a landlord is that the student's don't actually ever receive the loan for the fees. It gets paid straight to the University; therefore the first year students starting in September are no worse off than those that preceded them. They only pay back these fees once they have graduated so in the short term, not paying rent because of high tuition fees is not an acceptable reason.
The best way to protect your income is to take out landlord insurance because paying rent is often last on the list of things students want to spend their money on. Even those who are good at money management aren't risk free so protecting your investment and income is the best way to ensure some security.
As a result of the increase in fees there have been less applicants meaning less new students who want to rent a property. However, if you are letting in a student town then this shouldn't be too much of an issue as there are plenty of other years that will need a place to stay for the year. This is especially true as Universities are trying to shift the responsibility of accommodating students to private landlords and there is an undersupply of these properties in the market.
By understanding changes that will be taking place for your potential tenants it will make it easier to determine what is valid and what isn't. Having landlord insurance will protect you in the case of a dispute over something that isn't valid and knowing that there will always be a constant stream of students looking for a place to live is reassuring. The student market is one that will remain buoyant.