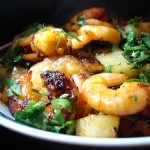 As yesterday was Pakistani Independence day and today is Indian Independence day, here at QuoteSeacher we thought we would take a look at the best restaurants (in no particular order) from these countries that we have here in London. Even the best need restaurant insurance!
First on the list is Benares in Mayfair. It is a Michelin star restaurant which offers Indian meals with a twist of Britain. In September the chef, Atul is holding a master class to let you learn more about his approach to cooking and included is breakfast, lunch, along with a copy of his book and some of his chutneys.
Next on the list is the Pakistani restaurant Tayyabs in Whitechapel. It serves some of the best Punjabi cuisine and is renowned for the mixed grill and lamb chops. The restaurant is started off as a small café and over the years has grown into the restaurant it is today.
We couldn't mention Tayyabs without having their rival on the list; Lahore Kebab House. This is of course a Pakistani restaurant as well and many who eat at both restaurants can't decide which is better. This place does attract some celebrity faces and has a great meat selection. Many Indian and Pakistani restaurants are vegetarian so this is a great place for meat lovers.
Quilon makes our list at number four and is again another Michelin stared Indian restaurant. Here, they have just completed a redesign of the whole place. The menu focuses on the coastal cuisine found in the South West of India with a lot of seafood, coconut and mango featuring heavily in the menu.
Last but not least is Rasa N16. This was the first restaurant in the chain of Rasa and I still remains many peoples favourite. It is one of the best vegetarian restaurants in the Capital and has a great selection of South Indian food. Even if you feel like you can't go a meal without meat, visit the Rasa Travancore that is just across the road.