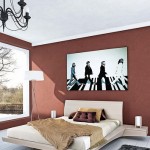 Many people assume "landlord" means a person with a large property portfolio or to those who are investors with management companies and have complete property businesses. However, this is not the case and many are/can become landlords without even knowing it! People nowadays need a whole range of different properties to live in because lives are very different to how they used to be. Being a modern day landlord is a very easy way of making some extra money although it is essential to understand what type of let you have.
If you have a large house with an un-used bedroom then why not rent it out to a lodger? This is a great way of utilising space and making a little extra money for the mortgage. If do choose this route then you will need to check the landlord laws as you are taking a rental payment each month. As a result your property needs to have the proper safety measures in place and you need to double check the HMO law as your property may fall into this category.
Many people have a second home somewhere close to the coast in the UK although for most of the year the properties aren't used. You could always consider turning the property into a guest house for a few month of the year. If this is your situation then you will need to consider finding someone to manage the property if you do not live locally and you will also need hotel and guest house insurance.
In recent weeks we have all heard about pop up shops but pop up hotels are also becoming more and more popular. This is a little more difficult when it comes to legalities but if you are letting a room with breakfast and dinner included for once a month or more, it is sensible to check landlord legislation.
If you have extra space that isn't used all year round then utilise it the best you can, especially with the high demand in the rental market you are sure to make a few extra pennies. If your lets are a little more outside the box though, check that you have covered all legalities and you are covered the best you can be.