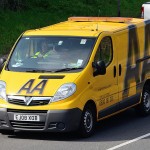 When you are setting off on your holidays in your motorhome and you have finally crossed the channel and just got off the ferry there is nothing worse than a breakdown. A breakdown on the way back from your holidays is almost as bad. Most of the time they can't be avoided but there are a few safety measures that can be considered before setting off on your holidays.
The first and possibly the most obvious are servicing and maintenance. By having a professional service before your holiday you know that everything that should be filled up is and that everything is in good working order. Although this won't prevent a breakdown you can be sure if there is a potential for something to go wrong then a service will highlight this. As well as servicing the engine, check your oven and sink before travelling to another country. Most of the time, it is harder to find someone to fix a broken oven with a gas problem than finding a garage and breakdown recovery service.
Make sure you have checked what the law in countries abroad require you to have in case of a breakdown. Many require a high visibility vest and if you don't have one, you could be fined. If you are travelling in Europe then you will need an EU breakdown kit. These usually contain the vests but make sure you know the law as ignorance is not an excuse.
In the worst case it is always nice to have peace of mind knowing that you are covered. Some motorhome insurance companies do offer breakdown cover alongside the policy. However, if this is not the case then the AA or RAC do offer European Cover. Do check your insurance policy and make sure there is everything you need included as the cost of a breakdown and recovery are expensive.
Of course breaking down can happen anywhere not just abroad but make sure that your holiday isn't interrupted by a breakdown. Although it is never certain no matter how much you do before hand so make sure you are covered just in case.