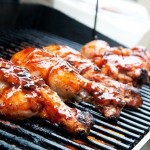 With the economy what it is at the moment, many have to give up little luxuries likes taking holidays. Before this summer, this wasn't too bad but as there has been practically no sunshine, most of us are desperate to leave for sunnier climates no matter the cost. Those who have motorhomes are lucky enough to have a holiday pretty much on their doorstep. However, this can be a costly holiday as campsites are becoming more expensive so finding an affordable place to stay is becoming harder and harder. We have come up with some ways of making your summer trip friendlier on the bank account and still have a great time.
One of the biggest expenses for a family holiday is the adventures. Instead of shelling out those pennies for water parks why not choose a campsite that is close to the beach. There are usually some great activities to be had on the sea front and many animals to find in little rock pools. If you are visiting the South of England then why not try surfing! You don't need to pay for expensive lessons, just copy what everyone else is doing!
Another great way of saving money is instead of dining on takeaways or food from chain stores, try visiting the local shops. They often have a better quality and cheaper alternative, especially if you are by the sea and love fish. Of course and even cheaper alternative is to take food with you and if the sunshine does ever appear again, have a BBQ.
As we are all so used to have creature comforts including electricity, most of us don't even think twice about paying the additional fees for hook ups but while travelling, why not really get back to nature. The sun goes down a lot later in the summer so why not go a few nights without electricity? This can save a great deal of money and as long as you have a torch and plenty of batteries, you shouldn't have any problems. Who knows, after a few nights you might not even realise you don't have electricity.
Make sure you aren't cutting back on essentials; it is your holiday after all so you should be enjoying yourself. A little piece of mind is always a great thing to have when going away so make sure you have a good motorhome insurance policy. You can always shop around for a cheap quote before you go, so by doing your research you should save some money but don't go without. By thoroughly checking the policy too this could help save you money. A bad policy will end up costing you more in the long run so don't just choose the cheapest.
Holidays in a motorhome are great fun for all ages and by cutting down on a few things and some savvy campsite planning you are sure to save some pennies and still have a great time.