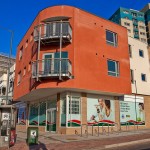 The Government is going to bring in a under occupation penalty next year to those in social accommodation with spare rooms.
A councillor from Stoke-on-Trent has said that this means that the local council will have to think about renovating care homes and city council buildings that are unoccupied into apartments with one or two bedrooms.
The penalties will come into play next April and councils and housing association tenants will face reductions in housing benefits for any extra rooms. The Government are planning to do this to lower the current benefit bill, make sure the social and private sector are on the same level and make sure families on waiting lists have the opportunity to move into larger houses.
It is expected that 660,000 people who are of a working age will be affected by the new penalty. This could see, on average, an £14 a week loss in income.
The councils and associations still want to protect their rental income but they also need to help those in tenancies, keep them. To do this many landlords are looking at incentive schemes for the tenants in aid to them downsizing.
Many are considering looking for a lodger to rent the extra room which will help bring in a little income and mean the housing benefit stays the same. However this will incur some extra costs such as landlord insurance.
Even though the Government are still going to implement these changes they have admitted that there aren't enough smaller properties for everyone who currently has a spare room. This means many will still face the reduction in benefits.
Janine Bridges is from the Stoke-on-Trent Council and is the cabinet member for housing, neighbourhoods and community safety. She has said, "We don't have enough one and two-bedroomed properties to house people if they decide they want to downsize.
"Social landlords are also frightened and have serious concerns.
"It will impact out budget as we have to make provision for our tenants if that's what they want and we just do not have the housing stock.
"We're going to have to look at care homes and other buildings being converted into one and two bedroomed accommodation. We can't build houses fast enough.
Lord Freud, the welfare reform minister has said, "We've got a great shortage of housing across this country and it doesn't make sense for the Government to go on and basically provide a benefit system which is blind to that situation. What we're doing is effectively bringing into line a proposition to social housing tenants which is – we'll pay for the housing you need, and beyond that it's up to you.