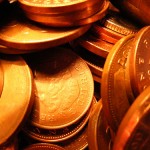 A recent study has found that families living in the UK are some of the worst off in Europe as running the home is becoming more and more expensive.
The report showed that on average one in six people are having to spend 40 per cent or more of their monthly income on running their households. The housing charity, Shelter, have said that this proves that the housing market in the UK is "deeply dysfunctional". This one in six is the equivalent to 16.5 per cent of the population who are struggling to pay rent, mortgage payments and utility bills.
This news comes as a great hardship for landlords because this could mean that tenants can fall into arrears. As a result, it is now, more than ever, essential to have a good landlord insurance policy to fall back on. This situation is occurring all too often at the moment and is leaving many landlords out of pocket as they have not completely protected themselves.
From the research it has been highlighted that in the UK households are three times more likely to struggle to make payments. This is compared to France where 5.2 per cent are spending 40 per cent of the earnings on financing their homes.
There were 29 countries analysed in the research, all from Europe, and only two countries were indicated as having a higher percentage of people paying these high costs. They were Denmark and Greece.
"These figures are the evidence that the UK housing market is deeply dysfunctional. With so many families spending huge amounts of their income on their rent or mortgage, people will be making daily trade-offs between food bills, filing the car tank with petrol, and paying their housing costs," said Campbell Robb, who is the chief executive at Shelter.
The housing minister, Grant Shapps added, "The Government is pulling out all the stops to build the affordable homes this country needs – which is why Government and private sector are jointly investing of £19 billion in an affordable housing programme set to exceed expectations and deliver 170,000 homes by 2015."