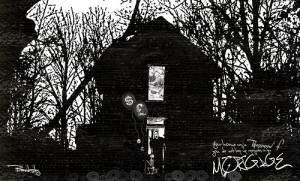 According to a recent heat map there is a clear difference depending on where you live in the country if you are more likely to have your house repossessed. This has shown that there is a clear north, south divide. According to E.surv chartered surveyors, if you live in the north you are more likely to lose your home than if you live in the south.
E.surv analysed the repossessions that were court-ordered at the end of last year and found the areas where repossessions are taking place most frequently. The areas that are most at risk are those living the north east and along the M62 corridor, including parts of south Yorkshire and Lancashire.
Experts have predicted that the reason for this divide is because of the public sector austerity. Many people in the north rely on jobs from the public sector but as they are being cut many are struggling to pay their mortgages on time if at all. It's not only mortgages that homeowners have to struggle with, it's the bills, insurance for the house or other insurance costs for vehicles and general living costs.
Chester is the area highlighted in the research where the most amount repossessions take place. There are 53 homes in every 10,000 that are being repossessed here which makes it three times higher than the average across the country.
Close behind Chester were Oldham and Darlington which had repossession rates of 27 per 10,000 homes and 26 per 10,000 homes respectively.
Although there is a clear north, south divide there are areas in the south that are suffering. These are some places in east London, Kent and Essex.
Romford and Dagenham used to be part of Essex but now fall into Greater London both have a repossession rate of 87 per cent higher than the national average.
Richard Sexton is the business development director had he has said, "Spending cuts, negative real wage growth, falling house prices and public sector unemployment have hit the north much harder than the south.
"This has opened up a gaping geographical divide in repossessions levels.
"The south and south east, with a bigger proportion of the workforce employed in the private sector, hasn't been left as groggy by the economic blows dealt by the Governments austerity programme."