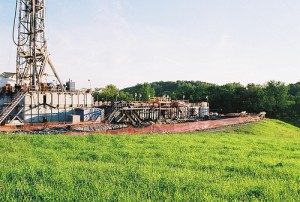 When selling house there are always things that affect each individual house prices or put off potential buyers. Noisy neighbours, flooding, the usual except now there could be another component that may mean your house price falls and your home insurance premiums rise. Fracking, which is a method of extracting natural gases from the ground in a bid to reduce energy costs although, there are some side effects.
This is also the case for businesses, for example shops, which owners have seen their goods damaged and their shop insurance policy premiums increase.
Those who are most likely to experience side effects are those who own homes or businesses in the North West, Sussex, Surrey and Kent. What they could experience is small earthquakes, subsidence, chemical spills or air and water pollution.
The fracking method happens by drilling into the ground then pumping in chemicals, sand and water. This then splits open the rock which allows the gases to be released.
Many home owners are worried about their house prices because if they live in an area where there is a fracking site, as loud noises can be heard at all hours of the day and night. One resident has also said that because of a fracking site she has had cracks in her brickwork. Others have experienced their properties shaking and they had no idea the fracking was going on.
Some concern has been raised in Blackpool as there were small earthquakes as a result of fracking. Although there doesn't seem to be any worries of major damage being caused however small damage will mean claiming on your home insurance forcing policies up in the future.
A spokesman from the Association of British Insurers, Malcolm Tarling has said, "Insurers are keeping a watching brief on the issue. At this moment in time there is no evidence that this procedure is leading to particular problems that would involve an insurer."