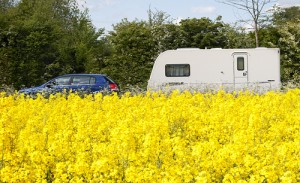 Many people are opting to rent a caravan this year for their holiday and it is a great way of having the freedom to do and go where you want to without being tied to any hotel or flight arrangements. Simply book your time off work and jump in the caravan and see where it takes you. Although this is great it is always a good idea to book the first couple of nights as campsites often get very busy so having the security of knowing you have somewhere to stay, even if it is only for a couple of nights, takes the pressure off. Here at QuoteSearcher we have come up with a list of our favourite campsites in the country.
Cumbria – Low Wray
This site is open from March to October and has a nightly rate of £8-£10 plus a booking fee. The campsite is run by the National Trust and is a great place for ramblers. There are great views from this site of the sun rise over Windermere. If you fancy trying something new other than staying the night in your caravan, here you can opt to spend the night in a Yurt or Tipi for an additional cost.
North Yorkshire – Vale of Pickering Caravan Park
This caravan park is open from the beginning of March throughout the rest of the year, the prices do vary depending what time of year you go. The busier it is the more expensive it will be. The prices do start at £15.50 a night. This site is especially good for families as it is very close to the Yorkshire Moors and Scarborough and Whitby are just around the corner.
Gower – Three Cliffs Bay
Three Cliffs Bay opens from April to October and has a charge of £23 a night. It is just a 5 minute walk to the beach which always makes for a great holiday. The site is situated on top of a cliff on the Gower Peninsular within South Wales. For those who like outdoor sports there is a huge range here including: water skiing, sailing, windsurfing and for those who are gold enthusiasts there are six, 18 hole golf courses very close to the site.
Aberdeenshire – Invercauld Caravan Club Site
Invercauld is open from the beginning of the year right through to the middle of October and the price per night ranges from £13.50 to £20.40 for two adults. This caravan site is great for walking and nature enthusiasts. In the neighbouring fields there are red deer and you can also spot, red squirrels, badgers and golden eagles. The site is near Braemar at the eastern end of the Cairngorms.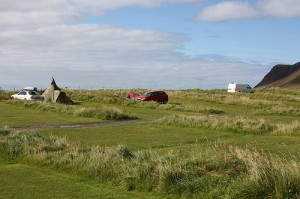 Isle of Skye – Glenbrittle Campsite
This site is open from April to September and charges £6.40 a night per adult. For those who want to get back to basics this is the perfect campsite. This is said to be the definition of wild camping but for those who like their creature comforts you can hook up to their electric supply for an additional £5 a night. There are stunning sunrises and great scenery here and is the perfect location to just leave everything behind.
Where ever you chose to go on holiday this year make sure your caravan insurance policy is up to date. Most policies can be tailor made to your needs which means that everything you need to be covered can be covered just in case something does happen on your travels.
Let us know where your favourite caravan site is!