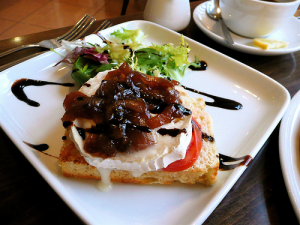 In a recent report from Allegra Strategies it has been revealed that the branded restaurant market is going to do a lot better than other sectors of the retail and hospitality market this year. So far for the first half of this year there has been 6.5 per cent annual growth. There is a predicted £11.6 billion worth of sales in this area by the end of the year.
The report highlights that out of the total of the eating out market, branded restaurants make up 21 per cent of it and as a result there is a predicted 3.9 per cent growth forecast for this year.
In the report they surveyed 18,000 that eat out at restaurants and over 300 of those that are leading in the industry about what they expect from the industry. The survey revealed that 70 per cent of those that were asked are planning to eat out as regularly as they do now.
The report shows split the market into three sections, pubs, casual restaurants and fast food. It shows that the top three branded fast food chains are McDonalds, Dominos and KFC. They have the highest growth forecast for the rest of the year with sales predicted to total 34.6 billion.
The casual restaurant sector is lead by Prezzo who have already experience growth of 31 per cent and have added more outlets. Pizza Express and Carluccios have also added branches which is a key factor for this sector.
In the pub sector, Wetherspoon's has provided more jobs and has been buying more supplies and taking out extra restaurant insurance policies as they are leading the field with the rate of expansion.
The reason behind consumers still eating out though is due to the amount of discount vouchers that are available for most stores.
The director of insight at Allegra Strategies, Anya Marco has said, "Branded restaurants are outperforming both the wider hospitality market and the overall retail sector. The strength of a brand should not be underestimated in the restaurant market. With established marketing prowess, delivery of consistency and familiarity, and the ability to capitalise on new outlet expansion opportunities, branded chains will continue to drive growth in the market."
This is great news to here that others still love eating out as much as we do. Here at QuoteSearcher we love everything foodie especially when it comes to eating out – and we can never resist a 2 for 1 deal!