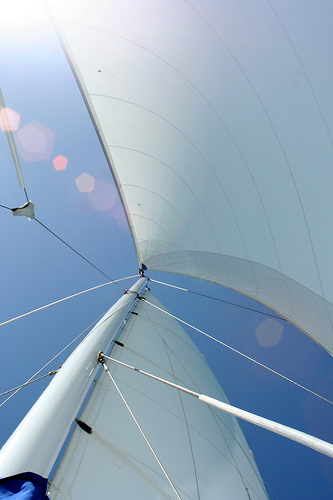 Matt Gill is 37 from Cornwall and was left at sea for 50 days after his mast snapped but refused help the first time he was offered it.
Gill has said how guilty he feels for leaving friends and family very worried as he was too stubborn to be rescued even though he had been on his own struggling for nearly 2 months.
He is a boat builder by trade and instead of putting out an alarm for his rescue when the mast snapped he decided to risk his life and try and fix the boat. He was finally rescued as worried friends sent out a party to go and find him.
He was on his way back from Antigua after borrowing a friend's boat to complete the journey on his own. He was hit by strong storms which snapped his mast and damaged his autopilot and communication equipment.
He did have a beacon but chose not to use it and instead prepared for his journey home. He also decided against getting on a passing boat to help him back to shore as he was concerned that his boat insurance wouldn't be valid which after he admitted to being "foolish in a way".
He was finally rescued by coastguards 54 miles from the shore of the Isles of Scilly. When his mast snapped however, he was 850 miles out in the Atlantic.
He spent 2 days making a rope ladder to climb up the mast to fix it although this sailed. On day 39 of his trip he was offered a rescue but instead opted for a care package. He wrote in his diary, "how strange to be so close from rescue, then watch them disappear over the horizon, feel foolish in a way.
"There was fear and regret for a moment as I could have gone with them and I felt very alone."
He says he was disappointed he couldn't have sailed the whole way back to Falmouth on his own but that it was "foolish vanity."
He is planning to take part in Fastnet Race next year with his sailing partner Will Claxton.