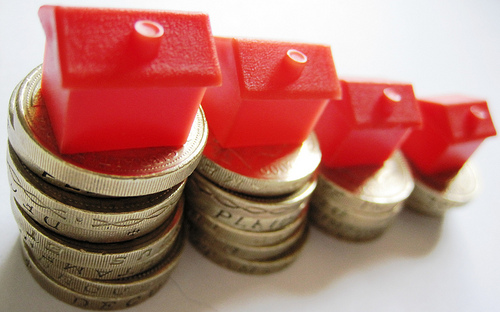 As we all know the property market is quite tough at the moment but for the last few years' prime property hasn't been badly affected and in fact has seen a rise in sales and prices. Latest research from Savills suggests that this could all be about to change.
They have predicted that over the next 18 months sales will even out as there hasn't been much growth in this sector of the market. Savills specialise in top end property transactions so they know what they are talking about. Their prediction is backed up by data that shows in the year ending June 2012 there has only been a 6 per cent increase in asking prices for the top 5 per cent prime properties that are currently on the market. This increase is the lowest in three years.
Over the last three years, since 2009, there has been a massive increase in prime property prices which was at 51 per cent. The reason for this is that overseas investors are looking for somewhere to put their money and at the moment for them, this is in London properties. The areas that have been most popular are Mayfair, Knightsbridge and Belgravia. Activity in these areas though seems to have peaked because since March sales are slowing. This is a result of the new stamp duty increase on properties valued at more than £2 million.
The increase in stamp duty is putting people off because there are also other additional costs when buying a house such as home insurance, fees and surveys which need to be considered. George Osborne has said that the reason he increased the stamp duty on prime properties is because he wants to reduce the amount of people avoiding tax.
Property consultant, Charles McDowell who is based in London has said, "There is no doubt that there has been a slowing up of the market since the budget, basically because foreign buyers are wanted to take advice on the situation before the come in and get a house."
He added, "The difference with the prime market and many others is that very few owners have to sell, so you won't get any flood of supply or the impact that it would have on prices."
A few have still found a way to work around paying the stamp duty. By signing a multiyear lease instead of buying property freehold this means that the sale isn't actually over £2 million as the lease gets automatically renewed each year. The Government have said though that those who take part or advertise in this scheme will be punished.
The director of research at Savills, Lucian Cook has said, "There is a very real prospect that the prime London market will pause for breath for a period while buyers absorb the changes to the tax regime.
"In addition to tax issues, you have the fallout from what is going on in the Eurozone. On the one hand it is driving people into London housing, as they see it as a haven. On the other, things have got so uncertain that there is a propensity to do nothing at all."