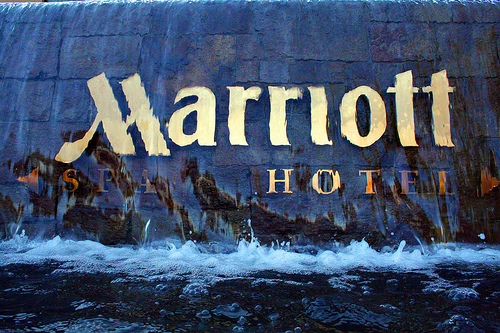 Marriott International has announced the opening of their latest signature hotels, Guangzhou Hotel Tianhe. It is ideally located in the Tianhe business district in China and is right next door to Pearl River New City which is where the growing tourist hub is situated in Guangzhou.
Henry Lee who is the Senior Vice President for Marriott International within Greater China said, "With its unbeatable locvation on Tianhe Road and Marriotts International's commitment to delivering exceptional service, we expect Guangzhou Marriott Hotel Tianhe to raise the benchmark for upscale accommodations in this key region.
"The popularity of the Marriott Hotels and Resorts brand continues to grow in China, and we are delighted to partner with Guangzhou Grandview Enterprise Co. Ltd, the hotel's owning company, to strengthen our presence in the country's third largest city with this landmark opening."
The hotel has stunning views across the city, four separate dining facilities and a huge events room. There is also a health club and indoor heated pool. The hotel has been designed to cater for everyone from business professionals to leisure travellers.
As with all businesses, insurance is essential and hotels are no exception. Hotel insurance will provide security and peace of mind when it comes to the running of the business. Without insurance the smallest incident may mean the business has to close down for a certain amount of time and therefore lose money so the best way to ensure this doesn't happen is by having a good quote.