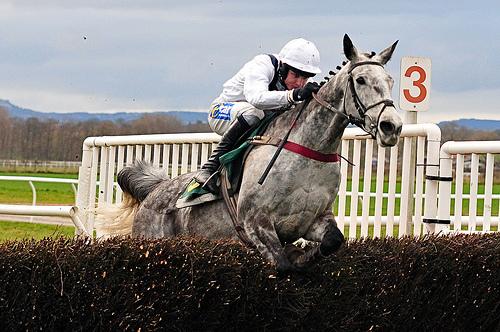 This week is Royal Ascot 2012 and this year there have been some major, very strict changes to the dress code but this doesn't seem to have deterred visitors.
Ascot racecourse has been around for 300 years and has seen many famous faces over this time. Of course the Queen attends everyday at Royal Ascot week and considering this is the year of her Diamond Jubilee, this is an amazing time to be going.
The types of hats every lady will be wearing are talked about just as much as the actual races. Many people see this as an opportunity to try something very different and so far this week there have been many weird and wonderful creations. Some have been patriotic and others have been very eccentric!
Although the gates open at 10am every day this week, the races don't start till 2:30pm and the last race is at 5:35pm. There are some great places to eat and is a great social event.
There is expected to be 300,000 attending this week and the police have warned all race goers to drink responsibly and dress appropriately. This year, some people have been asked to cover up as pashminas were given to women who bared their shoulders and fascinators to those who turned up bare-headed.
A spokesman has said, "We are delighted with the standard of dress we are seeing in both the Royal Enclosure and the Grandstand. The new dress cost has clearly had a positive impact.
"We always said we would adopt the new rules sensitively – using common sense and discretion, especially in the first year of its implementation – and that's what we are doing."
Jenny Middlemass who is the part owner of Polski Max, who is racing in the Windsor Castle Stakes, has to rent a hat as she had to walk through the Royal Enclosure to get to the trainers area. She said, "Its £50 I can't out on my horses, so I might end up saving some money."
There are many things to think about when owning a horse and one of these is horsebox insurance. If your box gets damaged then there aren't many alternatives to transporting the horses, so knowing there is a backup plan, in the form of insurance, brings peace of mind in what could be a stressful situation.