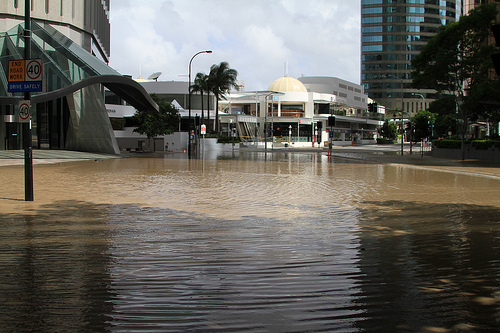 We have all experienced the monsoon weather so far this month (and for most of the year really) but in Wales there has been severe flooding.
David Cameron made a pledge last week to make sure that all those who have been affected by the flooding and have had their homes damaged will get the compensation they need from the insurance companies to start rebuilding their homes.
The Prime Minister said that the most difficult part of flooding is going back to destroyed homes and having to start repairing the damage.
Mark Williams who is Ceredigion Liberal Democrat MP has said, "Unprecedented levels of flooding hit the north Ceredigion communities at the weekend causing untold damage to households, businesses and the infrastructure.
"I thank the Prime Minister for his words of support to my constituents and I know he is aware of the speed at which Ceredigion county council, the emergency services and many in the local community rallied to ensure no loss of life.
"But can I ask the Prime Minister to urge all and critically all insurance companies to act now with renewed speed on this so that we can get the communities back on their feet as quickly as possible?"
This type of flooding can be especially difficult for landlords. This is because it is their property but the contents might not necessarily be theirs. As a result having a good relationship with your tenants is essential so issues like this can be resolved quickly and efficiently. The tenants living in your property are your responsibility so making sure they have a place to stay after severe damage is essential.
However, these costs may be recoverable through your landlord insurance policy so make sure you check before making any arrangements.
These times are hard for anyone but by working with your tenants you can ensure that your property will be back to its original condition.