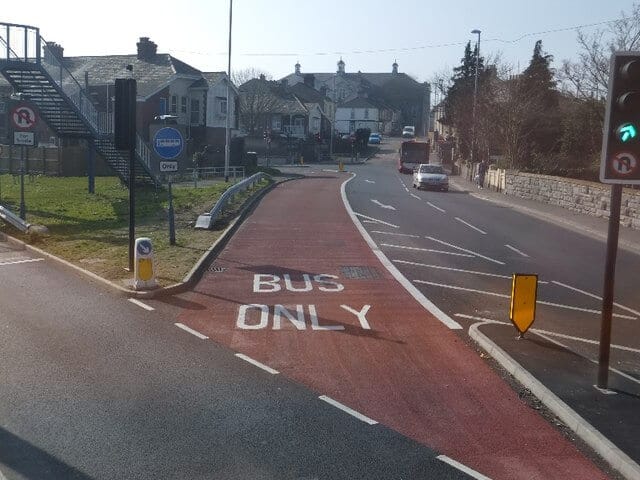 Today Transport for London (TfL) released a press release after the High Court ruled; Addison Lee is prevented from instructing or encouraging their drivers to use the bus lanes. In addition, Addison Lee's offer to pay any fines incurred by their drivers is "void and unenforceable". This ruling in particular could see a reduction in the number of their private hire taxis driving in the bus lane, as the driver will be personally responsible for any fines.
Managing Director of Surface Transport at TfL, Leon Daniels said "The court felt compelled to grant an injunction because of the substantial risk of Addison Lee taking action that could result in the law being broken. We maintain that Addison Lee's instruction to its drivers was irresponsible and at odds with its position as a private hire operator. We maintain that allowing tens of thousands of Private Hire Vehicles to drive in bus lanes would impact on the reliability of our bus services, and risks inconveniencing our customers."
While these latest developments appear quite clear, Addison Lee seems to have interpreted the ruling in a different way. On their website they have published their own press release today which is titled "TfL Fails in its Bid to Silence Addison Lee over Bus Lanes". They explain that TfL has been forced to abandon their application for a mandatory injunction on Addison Lee withdrawing their bus lane instructions to drivers. Addison Lee view today's ruling as a choice for their drivers, while their legal challenge of bus lane legislation continues. The private hire taxis that use the bus lane at present could put themselves and others at increased risk so they, like black cab drivers, need to ensure they are covered with taxi insurance.
It was acknowledged by the judge that the current legislation is "flagrant discrimination in favour of black cabs" and "gave black cabs a significant unfair competitive advantage causing private hire vehicle drivers significant loss". The final decision related to bus lane legislation is hoped to be addressed before the Olympic Games begin on the 27th July.